Miller Livestock Saskatoon - Providing livestock services for over 40 years!
---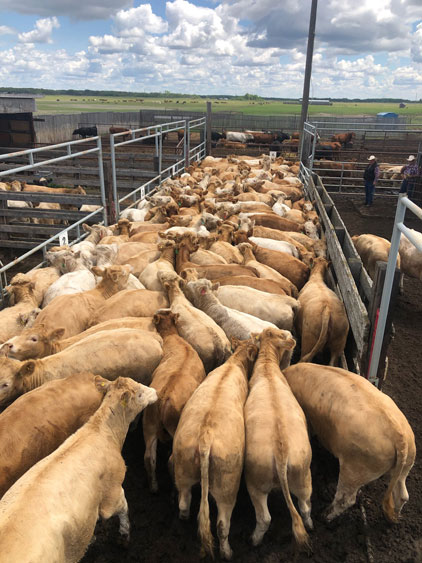 Miller Livestock Saskatoon has the experience and connections needed to obtain quality livestock that perfectly meets our clients' criteria. With this experience, our business strives to exceed expectations and deliver services in a professional and timely manner. Looking for commercial cattle? Our commercial cattle livestock services are perfect for farmers and ranchers located throughout Canada who are looking for exceptional livestock. Miller Livestock Saskatoon provides cattle for markets, feedlots, pastures and more.
Miller Livestock Saskatoon provides cattle producers with premiere livestock services. We are experts in the procurement process of commercial cattle and are knowledgeable about the everyday needs of beef producers. Our experience gives us the upper hand in finding all types and quality of cattle, including top-quality calves and yearlings, cows & bulls as well as breeding stock. Our large pool of available livestock from Canada gives our clients a variety of options and opportunities!
We guarantee prompt movement and transportation of all livestock to their appropriate destinations. Our handling facilities are clean, modern, and highly-efficient in preparing all cattle for delivery. Water, feed, and proper health protocols will be followed- ensuring that your inventory reaches you in perfect condition. We stand by our commitments and settle for nothing less than 100% customer satisfaction! To learn more about our livestock services, please call or contact us today.