Miller Livestock Saskatoon - Providing livestock services for over 40 years!
---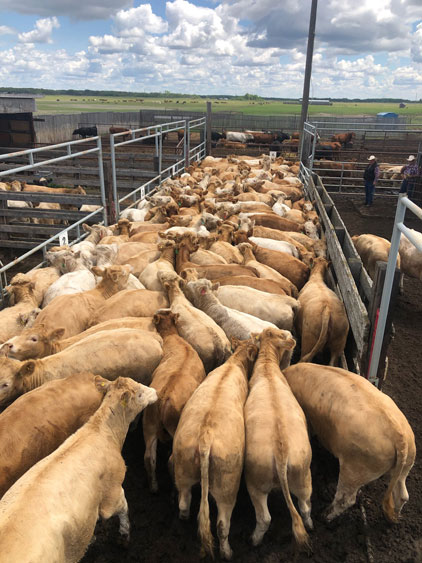 We are back to our regular hours! Please contact a buyer today to consign your cattle.

Miller Livestock has been servicing the needs of cattlemen for over 40 years and is still growing today. Located in the central hub of the Saskatchewan cattle industry, Miller Livestock covers all major markets in the region, and procures all classes of cattle direct from the producer. Our handling facilities offer a low stress environment for cattle, and our central location allows for prompt movement.
All cattle must be booked in prior to delivery to ensure cattle are handled in the most efficient manner possible. Call one of our buyers in the field today!
Miller Livestock also has financing options available for feeder cattle and breeding stock. Contact us for more information.
Click here to access our Producer Affidavit form.